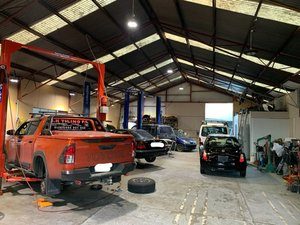 We inspect your cars, making sure that they are safer to drive on the road. We check the roadworthiness of your vehicle and offer you a roadworthy certificate. We are qualified for offering Roadworthy Dandenong to our clients, only after assuring that the vehicle is 100% safe. An inspection followed by the roadworthiness certificate preserves the real value of your vehicle, offering you great return on investments. We are certified Roadworthy Dandenong testers to perform comprehensive and methodical inspections on your vehicles and find out loopholes to ensure the vehicle is 100 percent compliant to the roadworthiness standards.
At Aces Automotive, we are a team of expert roadworthy testers, putting our knowledge and skills on work to assess your vehicles. Dandenong has its own roadworthiness requirements, which are mandatory for every car owner to comply. We are qualified roadworthy testers, approved to offer Roadworthy Dandenong.
A roadworthy certificate is one of the major requirement when you are putting your car on sale. Until and unless you procure a roadworthy certificate Dandenong, from a qualified tester, you aren't eligible to sell your vehicle, legally. There are several other conditions, where having a roadworthy certificate Dandenong is a must, including:
In case of a vehicle re-registrations.
When selling a used car- to grab a better price easily.
Buying a used-car and require an assurance, a roadworthy certificate can help you gain the desired level of assurance for your purchase.
Assessing a car's safety quotient. Cars deteriorate over time and may become unsafe to drive on road. A Roadworthy Dandenong ensures that the car is safe and completely road worthy.